Book, Podcast, Coaching & Online Programs
Book
Functioning Hot Mess
Are you a hot mess? Guess what?!? So is everyone else!
Find the messages of hope and empowerment you need to deal with your own hot mess and get back on track when your feet have been knocked out from under you. Calm your inner chaos and build the self-confidence you need to live your best life.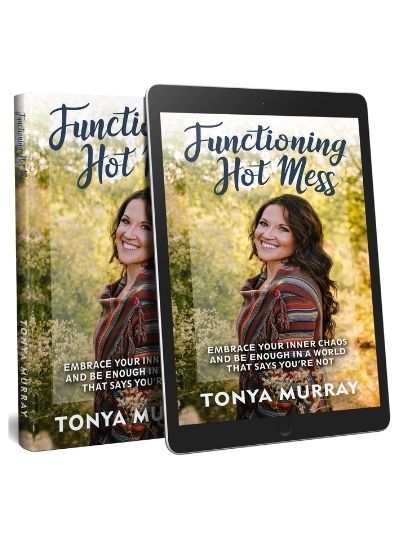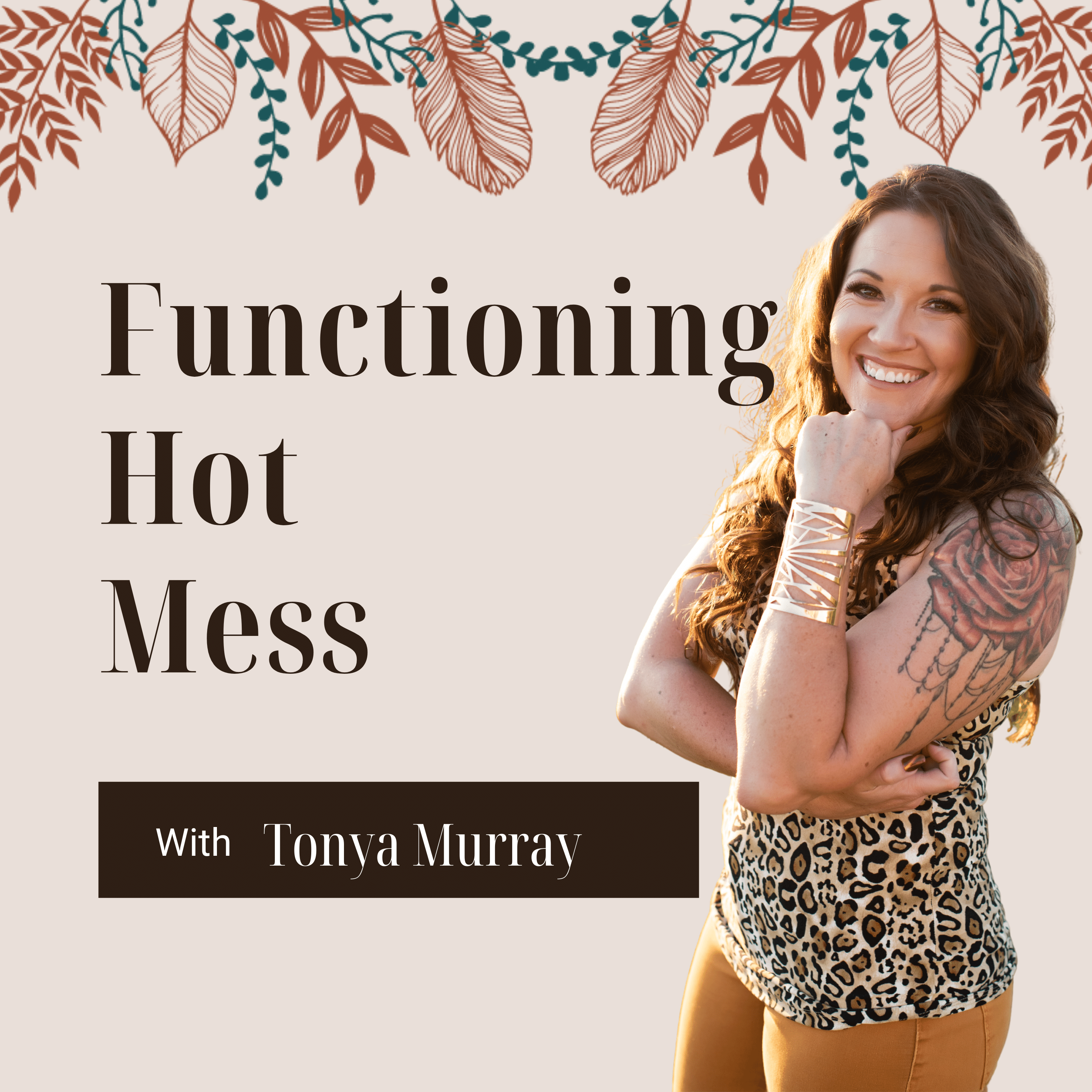 Podcast
Functioning Hot Mess
My fun, eye-opening, FREE podcast is all about making important new connections.
Connect with new ideas and break free from limiting beliefs that keep you trapped in a false life.
Connect with new voices that help you look at life in a new way and help you build a strong, supportive tribe.
Connect with a new you that can conquer anything this crazy life tosses your way, because you are amazing!
Private Coaching
Work one-on-one with me to create your own amazing plan for living your best life! Crash through your own barriers and limiting beliefs at your own pace. Shatter the imaginary ceiling on your potential and become the super-star you that's been hiding just out of reach. Do it your way with real help from someone who can provide the resources you need without the judgement you fear.
Group Coaching
Stop living a fake life! Find the clarity and sense of direction you need to confidently reach out and take hold of the life you really want.
My self-discovery course is based on a Stanford University master's degree program that has been helping people become the most passionate, creative, and focused version of themslves for nearly half a century. It's a proven method for helping you become your best self.

Adults
If you could become the best version of you, what would you accomplish?

You could tap into your full creative potential, leave your unfulfilling job, and start getting paid to do what you really love to do.
You could make a real difference by helping others make the world a better place.
You could live your life with passion and excitement by giving and receiving the love that's available and waiting for you.
You could connect with others in an open, honest, life-changing way.
The possibilities are endless when you discover who you really are and what you really want.
Teens & Kids
Your teens and younger kids can have the confidence they need to stand up to anything life throws at them!  They just need a little help discovering who they are and what they want from life. Once they tap into their full potential, they can stand up to peer pressure, stare down bullies, manage their stress, and solve all kinds of crazy problems.

Give your kids the gift of their own potential, and then stand back and be amazed by all the awesome things they do!
Corporate
Are you having a hard time finding good employees? Maybe it's time to build some!
Take your business to the next level by building a team of outstanding individuals. Create a corporate culture that makes your team members love working for you. Increase performance, cooperation, and effiency AND improve employee satisfaction by providing the creative and intellectual resources your team needs to live their best lives, at work and at home.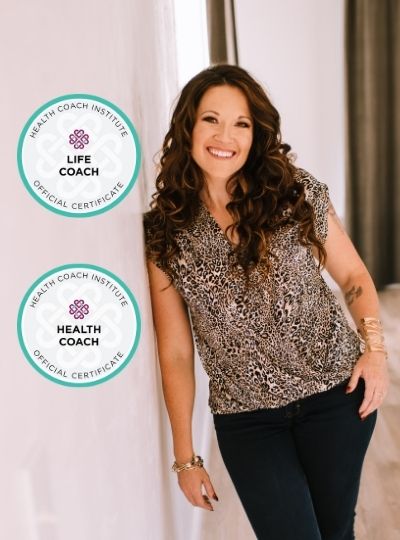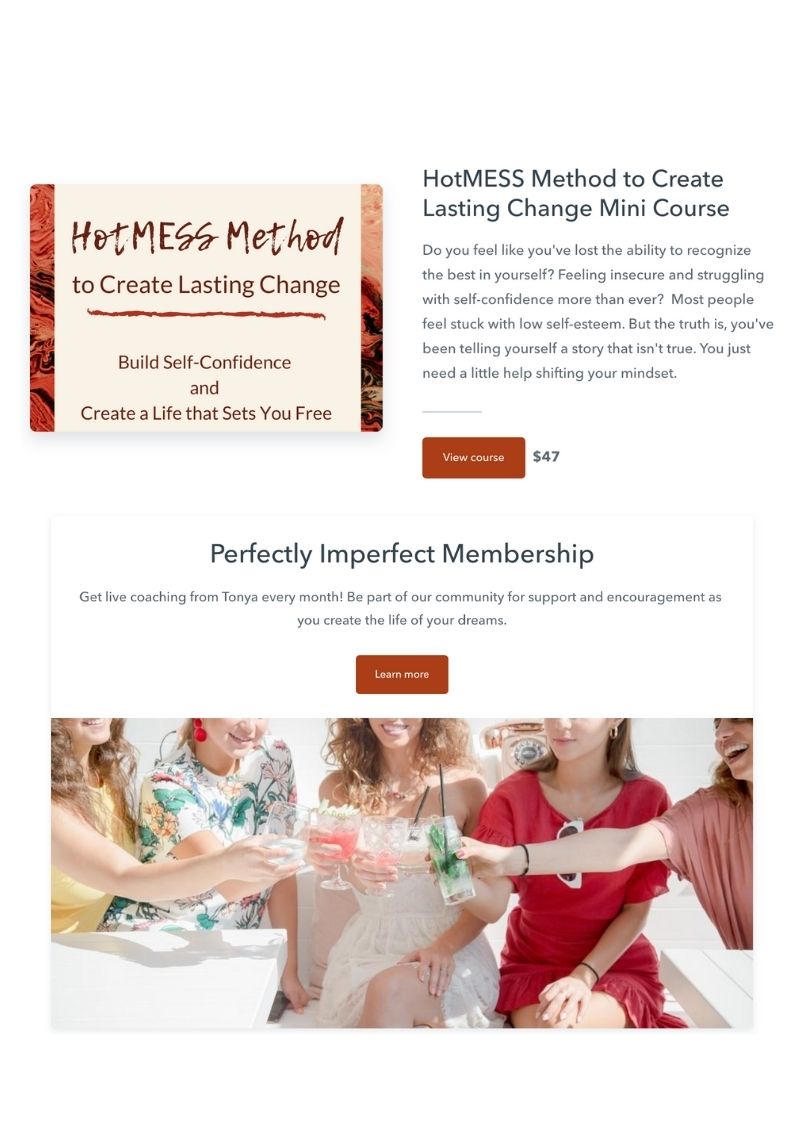 My online programs help you get to know and trust me a little better, but, what's even more important is that they give you some of the tools you need to help you stop comparing your life to everyone else's, see yourself as you really are, and get started on living your best life right now!
HotMESS Method
If you look into the mirrior and can't see anything there worth loving, you need a reality check, and a little help shifting your mindset! Like so many other people these days, you've been telling yourself a story that isn't true, and until you rewrite that story, you're going to continue to struggle with insecurity and low-self esteem.

This mini course will help you:












Honor who you are and how you got here

Identify what killed your confidence

Shift your mindset and rebuild your self-image


Create lasting change
Perfectly Imperfect Monthly Membership.
My Perfectly Imperfect Monthly Membership is a great way to start learning what I teach if you're ready to make a change, but you're not quite ready to make the commitments required for group or private coaching.
You get:
Education on a monthly topic

Action steps to work on throughout the month.


Access to all current and past content

Topics like strategies for more energy, gratitude, listening to your intuition, and much more
It's risk free–you can cancel at any time. Sign up now and start moving toward your best life today!